Prepare the elements during production to hot-dip galvanizing
1. SIZE OF THE BATH TO GALVANIZING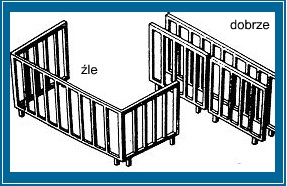 Before proceeding to performance of steel to be hot-dip galvanized, first check the dimensions of the bath , in which elements are to be dipped!
It should be avoided if possible to construct spatial elements, which are not only troublesome during transport, but also during galvanizing. Flat elements give a better quality of coating
(less cleaning) and better price category!
2. CORNER CUTS AND TECHNOLOGICAL OPENINGS
Perform the cut in the corners and openings discharging the pressure at overlays.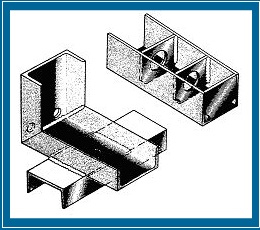 3. DON'T USE METAL PLATES WITH A LARGE FLAT SURFACES WHICH MAY BE TWIST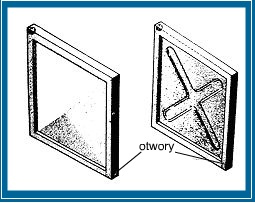 If it is not possible to avoid the use of sheets of large areas, then you should apply the following specified design solutions in order to increase the stability of the structure:
rounded edges
perform stiffening grooves on the surfaces of plates
4. AVOID OVERLAY CONNECTIONS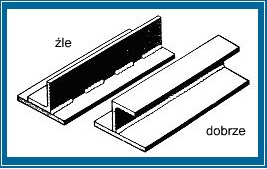 5. PERFORM TIGHT WELDS
With leaky welds may flow residues of acids or flux used in the preparation of the surface prior to galvanizing.
6. PERFORM SATISFACTORY QUANTITY AND KEEP RECOMMENDED OPENINGS DIAMETER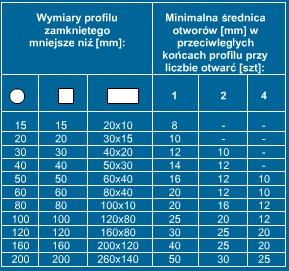 7. DO NOT USE WELDING SPRAY, OIL PAINTS AND REMOVE SLAG AFTER WELDING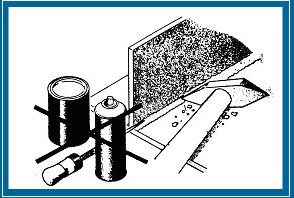 The surfaces of components to be hot-dip galvanizing shall be free from impurities form oil paints, primers, welding spray residues, they can not be removed by standard chemical preparation process. These places will stay whit out zinc (black spots) and are subject to corrosion.
8. ENABLE TO SUSPENSION OF ELEMENTS
Openings that could affect zinc from closed profiles and vents it do possible close to the holes to allow the suspension.
9. STANDARDS
respect DIN EN ISO 1461 concerning the hot-dip galvanizing unconsolidated
zinc galvanized steel grades can all be included in DIN 17100 and BS 88/H-84020 and PN-89/H-840118
Critical steels silicon and phosphorus contents promote the formation of a thick and graying of the zinc surface.
10. DEFECTS CAUSED BY INCORRECT PREPARATION OF ELEMENTS TO GALVANAZING